Maasai Mara Day 1 is part of the South America & Africa Points Heist Trip Report.
---
Safaris are expensive. Beyond the cost of the hotel and the cost of the driver, there is a cost to enter the parks. Mara is $70 a day per person. That's quite a bit to spend with no guarantees of seeing any animals. Fortunately, our lodge, Keekorok, was located within the park so we were able to see some animals on the way in.
The same day we arrived, we went on an evening game drive. Night drives are not allowed in Mara, and everyone must be out of the park or back at their hotels before 6:30PM or face a fine.
At 4PM, in a light rain, we headed out in search of the Big 5 which is the lion, buffalo, leopard, elephant, and rhinoceros. So long as I saw a lion, I would be happy. The problem with our first drive is that our van did not have the capabilities of maneuvering through muddy trails like a proper SUV. As such, we were restricted to the main roads and could not see too many animals apart from the zebras, wildebeest, and hyenas. These animals are not in short supply in Mara.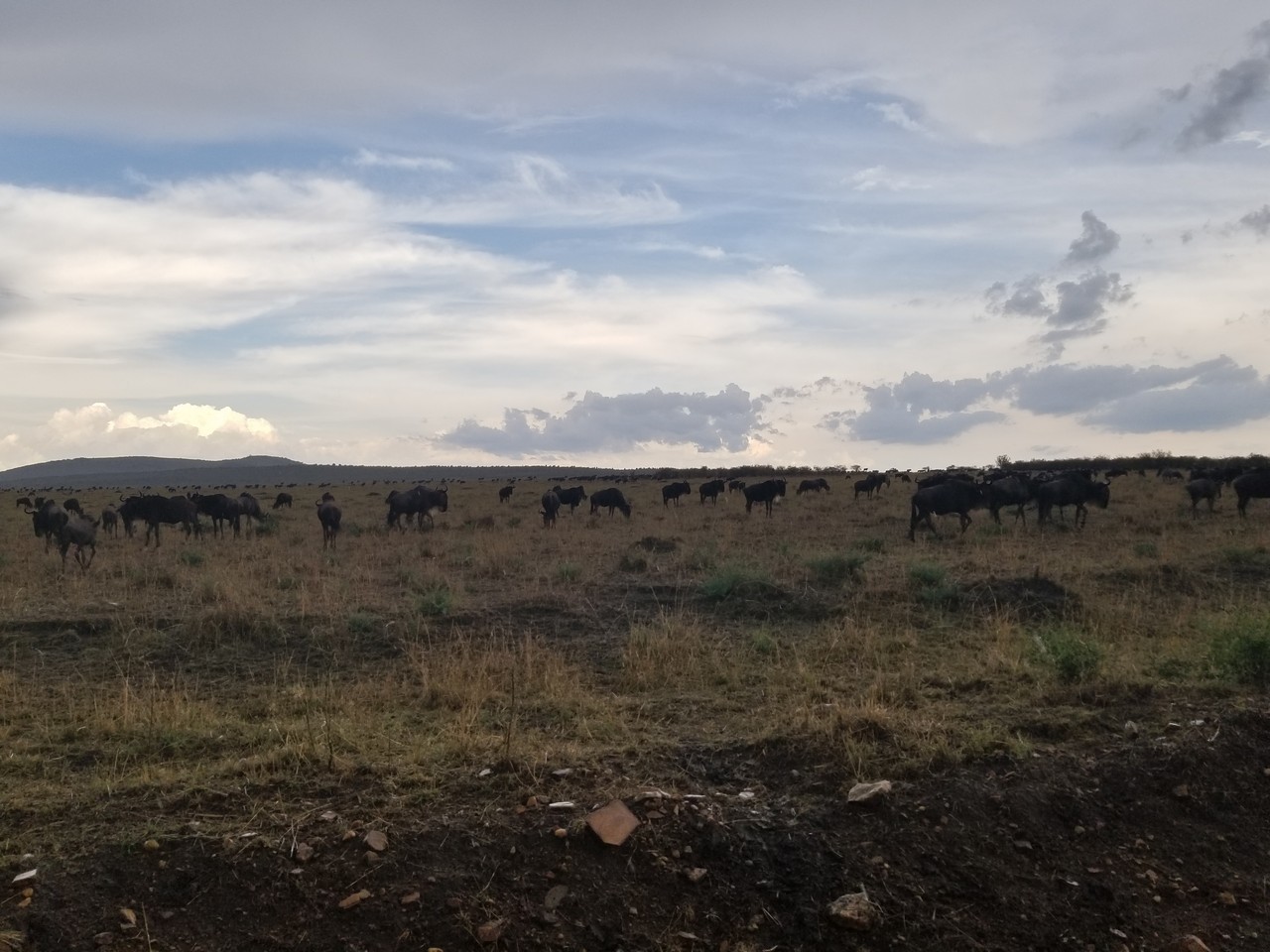 Randomly, we spotted a van off the path not moving. We made our approach and found three lions taking a serene nap. The male lion briefly lifted his head to see what was going on and, not interested, he went right back to sleep. 
Satisfied with day one, we headed back to the lodge.